© Ennis Physiotherapy Clinic, 3A Barrack Close, Barrack Street, Ennis, Co. Clare V95 X437 Tel: (065) 6840757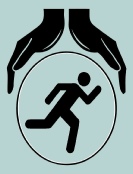 Mon - Fri 9.30am - 8.30pm


3a Barrack Close, Barrack St., Ennis, Co. Clare V95 X437

Clinic Approach
Diagnosis
Treatment
Prevention
Review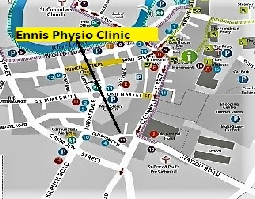 The role of a Chartered Physiotherapist is to use a variety of means to treat joint, muscle and ligament injuries that occur in sport, at work or that are age or lifestyle related. The main focus is to maximise the recovery + function of the injured area, minimise any pain and prevent future injury.
At Ennis Physiotherapy Clinic we achieve this by implementing a successful proven 4-step process which involves:
Correct

diagnosis

of the problem following careful

assessment

of ALL aspects of patients' lifestyle
Comprehensive

treatment programme

combining in-clinic and at-home treatments and exercises
Reassessment and

review / monitoring

of progress and pain management
Prevention

programme to avoid a future recurrence
In short, our focus is entirely patient-centred and our objective in each case is to provide a complete solution which includes future injury prevention.
Since its inception in 1991, The Ennis Physiotherapy Clinic is the longest established provider of Chartered Physiotherapy and Sport Injury treatments serving Ennis town and the greater county region. Our mission is to provide expert care and outstanding clinical excellence to all our patients.
To this end, we offer a large range of services including, but not limited to;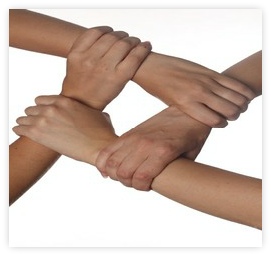 Physical Therapies

- Joint Manipulation + Exercise Programmes

Sports Injury &

Massage

treatments
Individualised

Exercise

Programmes
Post-Operative

Rehabilitation

Postural Assessment +

Postural Correction

Muscle Balance

Assessment + enhancement of strength and endurance

Electrotherapy

- Ultrasound, Interferential

Ergonomic

Assessment + Solutions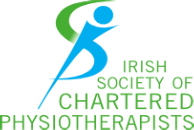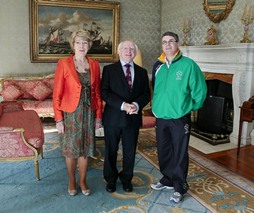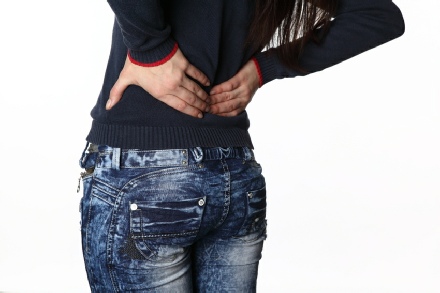 Fintan O'Donnell MISCP
Chartered Physiotherapist
Physiotherapists Register
Regulator No PT026787